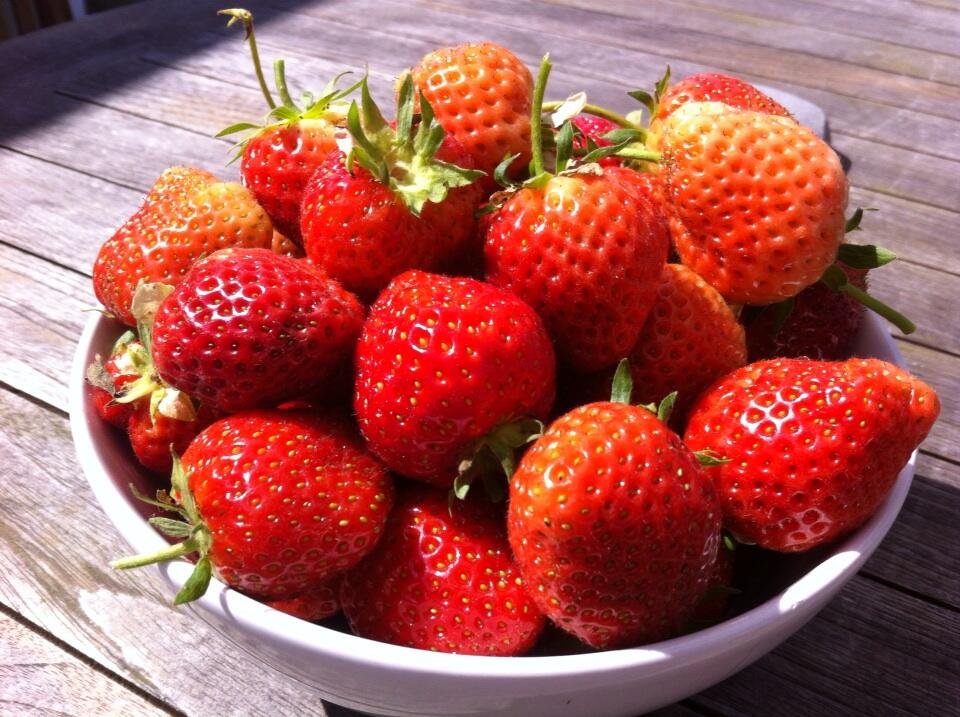 I was viewing Twitter photo feed belonging to
@Babsbear
and came across the sumptuous bowl of
strawberries
seen in photo. I simply had to tweet Babs, who is an amiable follower of mine, to ask if she had got photo from the Internet, as it is very professionally laid out. So simplistic, yet stylish and lusciously tempting. Just like one sees in upmarket cookbooks. I was pleasantly surprised to find out that the photo was taken by her, and that the strawberries were homegrown in her garden in
Co. Louth
.
I was reminded of strawberries from
Wexford
. Enniscorthy is synonymous with strawberries. There has been a Strawberry Festival every summer since 1967 in the second largest town in the sunny south east. I've attended these thoroughly enjoyable festivals on innumerable occasions. People from the neighbouring counties of County Carlow,
Kilkenny
,
Waterford
and
Wicklow
, as well as many other places in beautiful Ireland flock to the town that is infamous because of Vinegar Hill to soak up the strawberries and cream atmosphere.
Strawberry farm sellers are to be seen annually, during early summer season, on many main roadsides in 
Co. Wexford
, selling their home produce. Wexford strawberries are well sought after throughout the world.
I don't know what the strawberry situation is in Co. Louth, so must get back to @babsbear and find out.
Related articles